EXPERIENCED SAN JOSE
DIVORCE ATTORNEY
Going through a divorce — even a peaceful, amicable one — can be a painful and stressful experience. You deserve an attorney who not only understands that but who will also take the time to understand your unique situation and advocate for what you need. My name is Joseph Camenzind, IV, and if you live in or near Santa Clara County, I would like to be that advocate for you.
SET UP A ONE-ON-ONE MEETING
JOSEPH CAMENZIND, IV
ATTORNEY AT LAW
As an attorney who has handled family law cases since 2003, I know from experience how tough the divorce process can be on everyone involved. That's precisely why I strive to alleviate my client's stress whenever and however I can.
As your legal counsel, I will always treat you with respect, communicate openly and honestly about your options, and advocate for your needs. Whatever it takes to help you get through this as smoothly and painlessly as possible.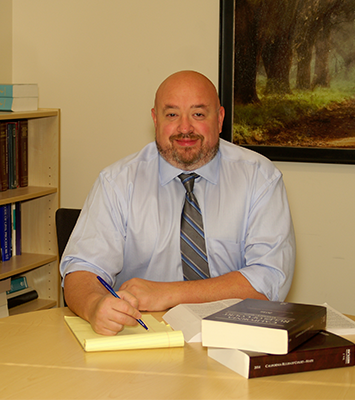 THE LEGAL & PERSONAL
SUPPORT YOU NEED
TRANSPARENT - COST-EFFECTIVE - INVESTED
If you let it, a divorce can feel like it's taking over your life. As your legal counsel, part of my job is helping to keep things in perspective and under control. In addition to offering honest, straightforward counsel, I also keep an eye out for cost-saving opportunities and check in regularly with my clients.
NEGOTIATING THE TERMS OF YOUR DIVORCE
PROPERTY DIVISION

Property division or "division of assets" can be a frustrating process without the right attorney advocating for your needs and keeping the conversation productive. I work with you to negotiate fitting arrangements for who gets which properties, assets, debts, and related considerations.
CHILD CUSTODY & CHILD SUPPORT

Child custody and support can quickly become heated topics between divorcing spouses. No matter how hostile or amicable this conversation is in your case, my sole focus is doing right by you and your children
SPOUSAL SUPPORT

The amount of alimony granted in a divorce proceeding depends on a number of factors, including the financial standing of each spouse, perceived ability to find work, and duration of the marriage. Whether you're the higher- or lower-earning spouse, I'll fight for terms that make sense with your unique situation.
WITH THE RIGHT APPROACH,
DIVORCE CAN FEEL LIKE A FRESH START.
CALIFORNIA DIVORCE: TERMS TO KNOW
In the state of California, neither spouse has to prove that the other did anything wrong. If, for whatever reason, you have "irreconcilable differences," you are eligible for legal separation.
If you and your ex can agree on the terms of your separation, you can generally forego formal court proceedings and instead come up with your own arrangements. From there, you simply have to present your proposal to the court for approval.
If, on the other hand, the two of you can't come to terms on your own, the court will need to be more heavily involved. In contested divorces, it's important that you choose an attorney who can effectively demonstrate your position to the court.
PROUDLY SERVING SANTA CLARA COUNTY
Whether you live in San Jose, Campbell, Mountain View, Los Gatos, Milpitas, or a neighboring area, the Law Office of Joseph Camenzind, IV is here for you. Since 2003, it has been my pleasure to help people throughout Santa Clara County overcome their various family law concerns. Don't feel like you have to figure the divorce process out on your own. Let me be the legal and personal advocate you deserve.